CanSkate
CanSkate is Skate Canada's flagship learn-to-skate program, designed for beginners of all ages. When you sign up for CanSkate you will be in a program that focuses on fun, participation and basic skill development. You will earn badges and other incentives as you learn fundamental skating skills. Lessons are given in a group format and led by an NCCP certified professional coach.
Professional coaches are assisted by trained Program Assistants. The coach to student ratio is a maximum of 1:10. Skaters progress at their own rate and coaches make sessions active using teaching aids, music and a wide variety of activities that create a fun environment and promote learning. CanSkate is the feeder program to all other Skate Canada Skating Programs
All skaters must have properly fitted and sharpened skates. No skate rentals available. CSA approved Hockey helmets are mandatory for all CanSkate and Pre-CanSkate Programs. Parents/guardians are requested to remain at the rink during sessions to assist their children if needed.
• Pre-CanSkate - 3-5 years old

CanPower
Hockey development is an instructional power skating program tailored towards hockey and ringette skaters. Coaches are all CanPowerSkate certified and lessons are taught in a group setting of approximately 1 coach per 10 skaters. The program works on developing proper skating technique by focusing on progressions for fundamental skills. An emphasis is placed on executing skating skills with balance and control.
Skaters entering the program should have strong forwards and backwards skating skills in order to fully benefit from this program - we recommend level 5-6 in our CanSkate program. At the end of the term skaters are tested on a course where they are given a mark of bronze, silver, or gold. Their mark is dependent on the quality of the skill executed combined with the total time it takes to complete the set course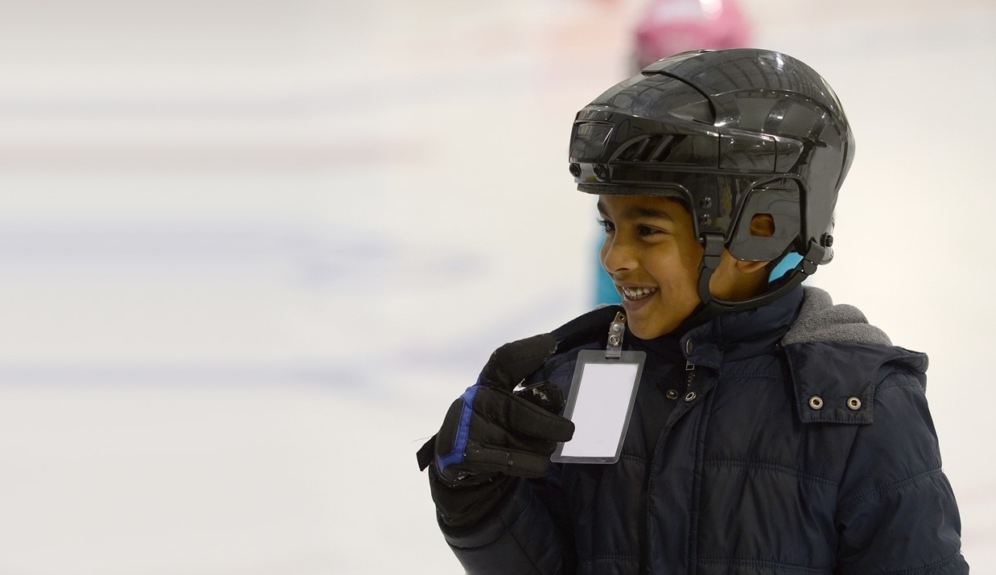 Pre-CanSkate
Pre-CanSkate is our learn-to-skate program offered for the absolute beginner, whether their focus is on figure skating, hockey, speed skating, or skating just for fun. It is for first time skaters aged 3 to 5 years old and designed to give them the very basics of skating and to be a fun experience. If your skater is 6 years old and older, please register them into our CanSkate program.
This program teaches skaters the fundamentals of Agility, Balance, and Control and includes skills like balancing on 2 feet, moving forwards and backwards, and making snow.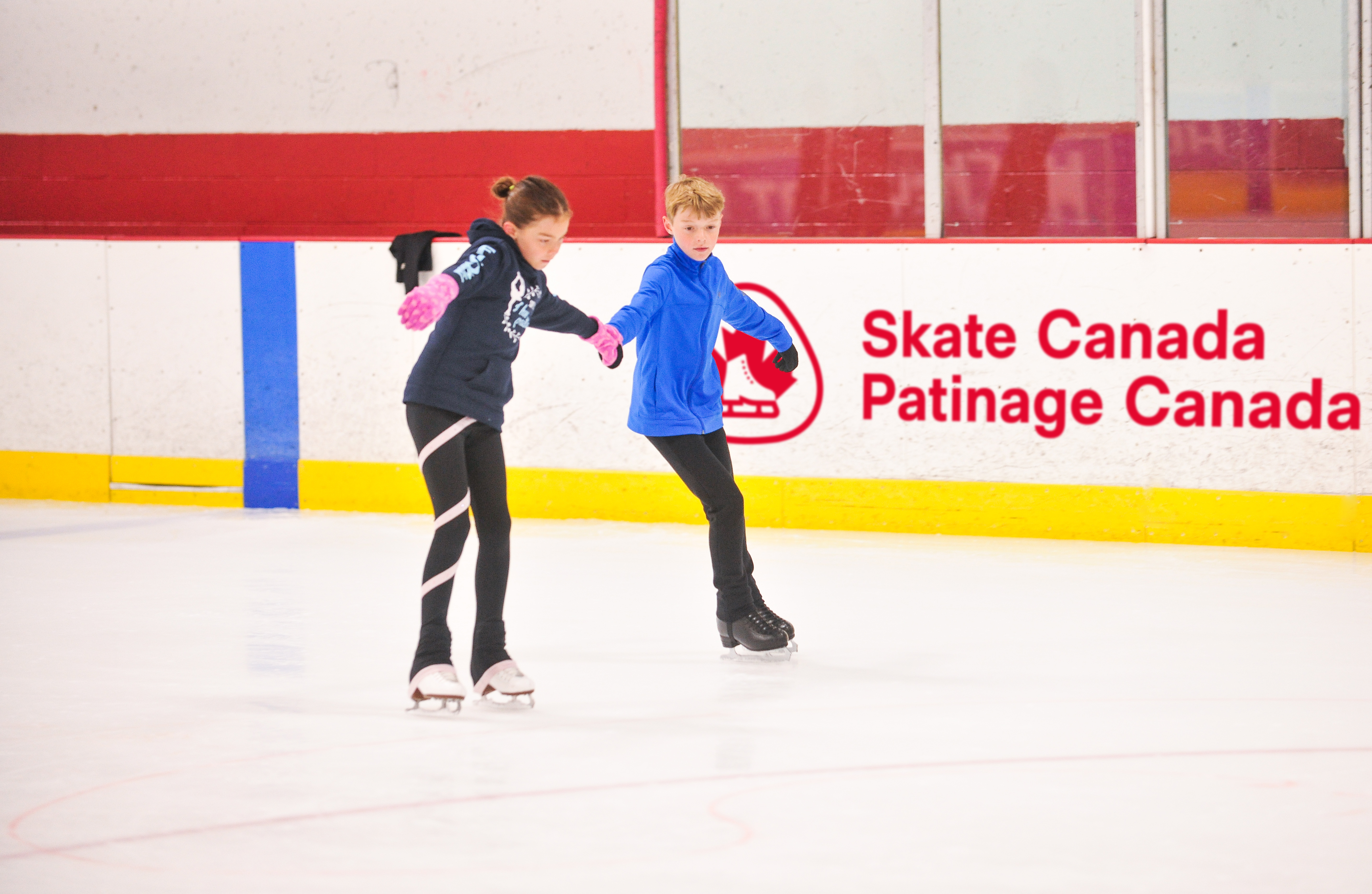 CanFigure
CanFigure is an instructional skating program for figure skating development. Skaters entering the program are required to have completed CanSkate Stage 5 or have strong skating abilities and a coaches recommendation.
This program is tailored for skaters aged 9-16. If you are 17 and older and interested in this program, please send an email to info@killarneyskatingclub.com.
CanAdult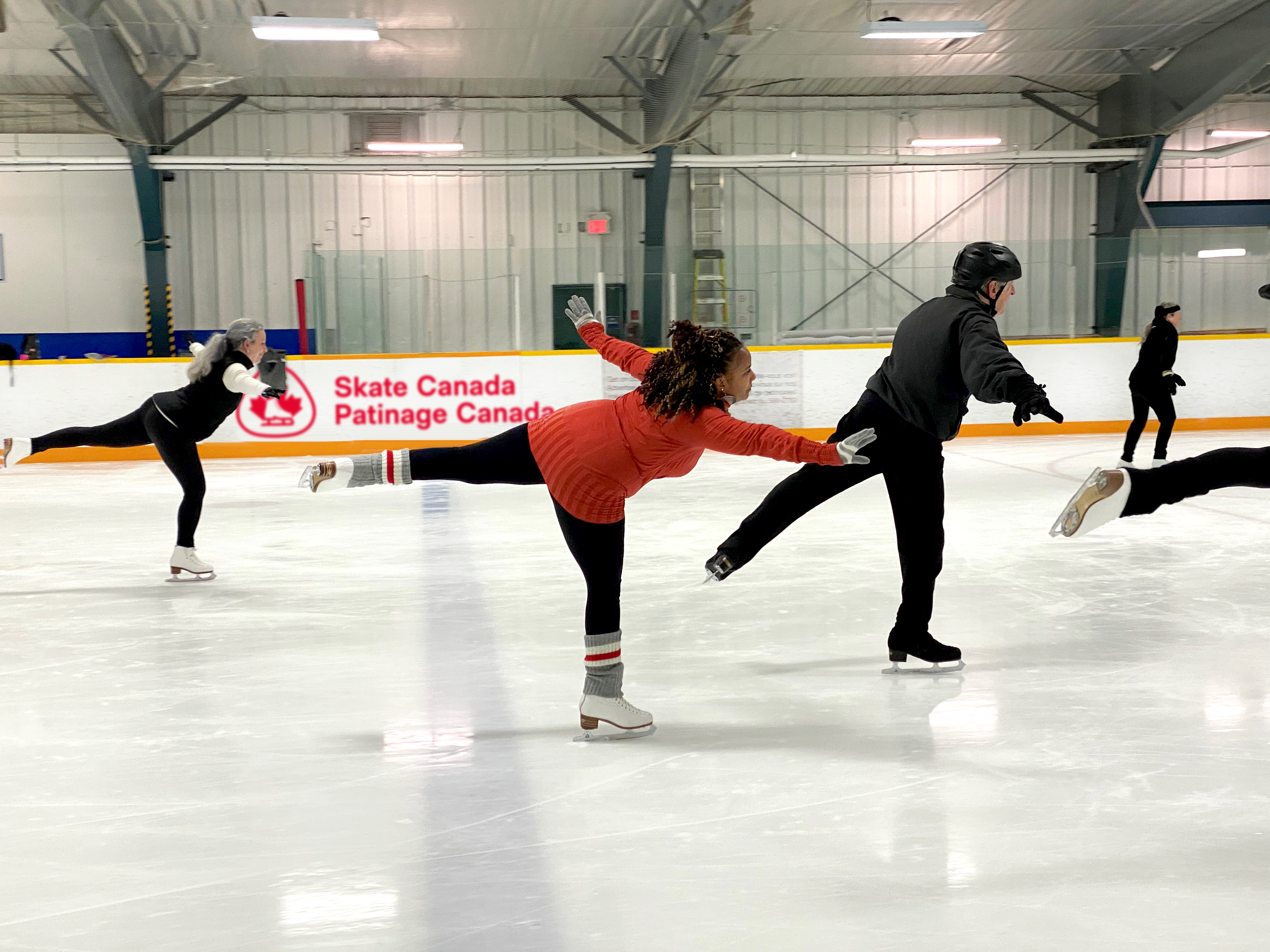 CanAdult is our learn-to-skate program offered for adults (aged 18 and up). Simply put, this group instructed program is CanSkate for adults. Adult skating is growing in popularity and is a great way to learn to skate or advance your skills. Skaters of all levels are invited to learn the basic fundamentals of skating.
The session runs during CanSkate with a segmented portion of the ice during lesson time. If you have any questions or wondering if this program is fit for you, please email info@killarneyskatingclub.com.
Program Assistants (PAs)
Our CanSkate/ Learn to Skate programs maintain the prescribed ratio of coaches to skaters on the ice, and are often supported by our Program Assistants (PAs). Program assistants are skaters that have either graduated out of our CanSkate program or are a part of our competitive skating program. This allows them to volunteer with the club to learn important leadership and coaching skills and also helps our certified coaches. The number of Program Assistants will vary by session and season depending on availability. Program Assistants are not coaches but must complete PA training and are there to assists skaters and coaches. If you have any questions about our PA program please email info@killarneyskatingclub.com and we can direct this to our CanSkate Coordinator.